The person nearest and dearest to me (besides my immediate family, as in hubby and kids & their families) is in the middle of a big health fight and I am 757 miles away from her
which has resulted in feelings of helplessness and frustration in not doing my part to support her & just wanting to be with her.
We visited her in hospital early on but to go to her now would just add to the burden (who wants to deal with company when you are dealing with everything else???). Old Ben Franklin said it best..."Guests like fish begin to smell after three days."
I for one do not want to be thought of as stinky fish!
A couple of years ago another dear one was fighting the good fight (prayers answered, she WON!) and I wanted to do something other than flowers or a card so I made her a smaller version of my "Chemo Basket" (I hope and pray I don't have to do more of these).
So I did some research on items that might be useful, did my shopping, made my labels and put together the basket. This basket was well received and I was given permission by the recipient to do this post.
Here is the label for the outside of the basket - feel free to copy and use if you have a need.
Here are the labels/tags for the individual items. Once again please feel free to copy and use. I will put a link to the "Keep Calm" free font (for personal use only is it free) and a list and where to find the other items. These items were just printed out on cardstock in my inkjet printer.
I found a tall narrow basket and then added the tags/labels to the items after putting some of them in little cellophane bags and tying them with narrow gingham ribbon. The cream recommended for radiation site was printed out on a label so as to stick to the top of the jar. Everything else in the basket with the exception of the basket itself, the socks and the blanket were ordered off of Amazon. This was purposely done so that if she wanted more it would be as easy as a couple of clicks to replinish. I will note that the Aveda Lip Saver (highly recommended) was the only item NOT on Amazon Prime and when I ordered it did not come within my time-frame so I bought locally. It is easy to find at hair salons that carry this brand.
One item that I did not put into the bag that would be nice is a sippy type water bottle as I know she has these. If any of you dear readers have suggestions on items that would have been great to be included please add a comment or send an email. She has a Kindle so reading items were not necessary and I was focusing in on items that I though would be helpful to her well being.
All set and ready for cellophane and a ribbon....
Ready to go into a box and to the mail.
Resources
Cellophane roll, craft & hobby stores and online
Cellophane bags, craft & hobby stores and online
Wide gingham ribbon, Costco
Narrow ribbon, Hobby Lobby
Basket, Marshall's
Ralph Lauren blanket, Marshall's
Spa socks, Marshall's
Aquaphor cream for radiation,Aquaphor Healing Ointment Dry, Cracked and Irritated Skin Protectant, 14 oz Jar
PSI bands for nausea,Psi Bands - Nausea Relief Acupressure Wrist Band Drug Free Cherry Blossom - 2 Band(s)
Pre-tied chemo head scarf, Black White Abstract Leaf Foliage Printed Pre Tied Fitted Bandana Tichel Chemo Stretchy Head Scarf SH321
CeraVe unscented lotion, CeraVe Moisturizing Lotion, 12 oz.
Keep Calm Font (free, click on yellow) Link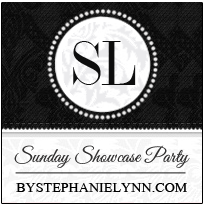 Thank you for stopping by.